BAUNEI COAST TOUR
Starting from
DAILY TOUR
from Santa Maria Navarrese
FULL DAY 8 HOURS | 10:00 - 18:00 
Private tour for up to 10 people
*low season
A day among the treasures of the Baunei Coast
The departure is scheduled at 10:00 from the tourist port of Santa Maria Navarrese – Baunei, the beating heart of Ogliastra. Upon your arrival, you will be served a welcome snack along with a cold glass of Prosecco.
Let the adventure begin!
The crew will take you straight into a daydream. You will discover the wonders of one of the most photographed, clicked and desired places in the world: you will be shown the characteristic spots of the Baunei Coast, the most interesting views, the most beautiful and secret ravines and much more.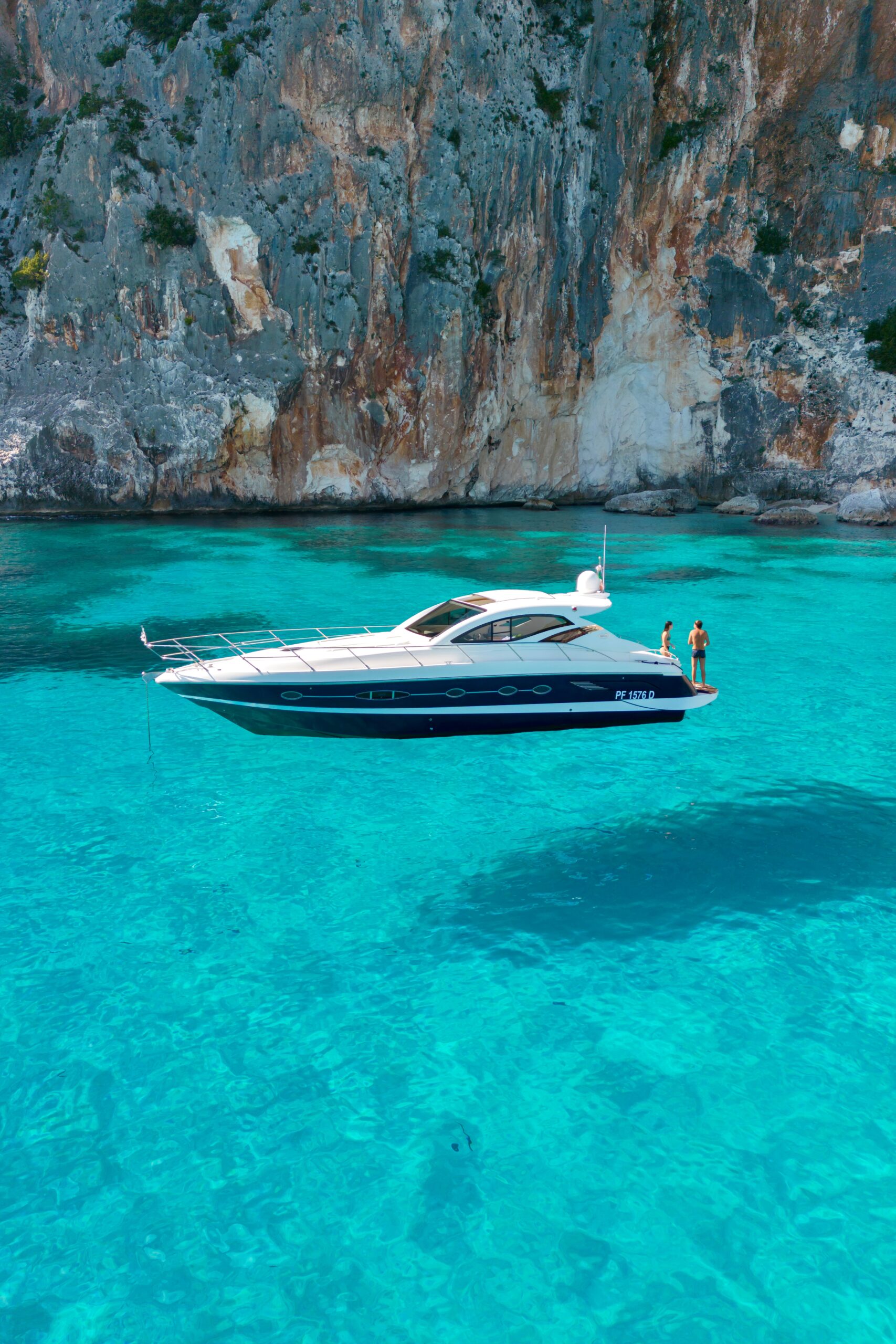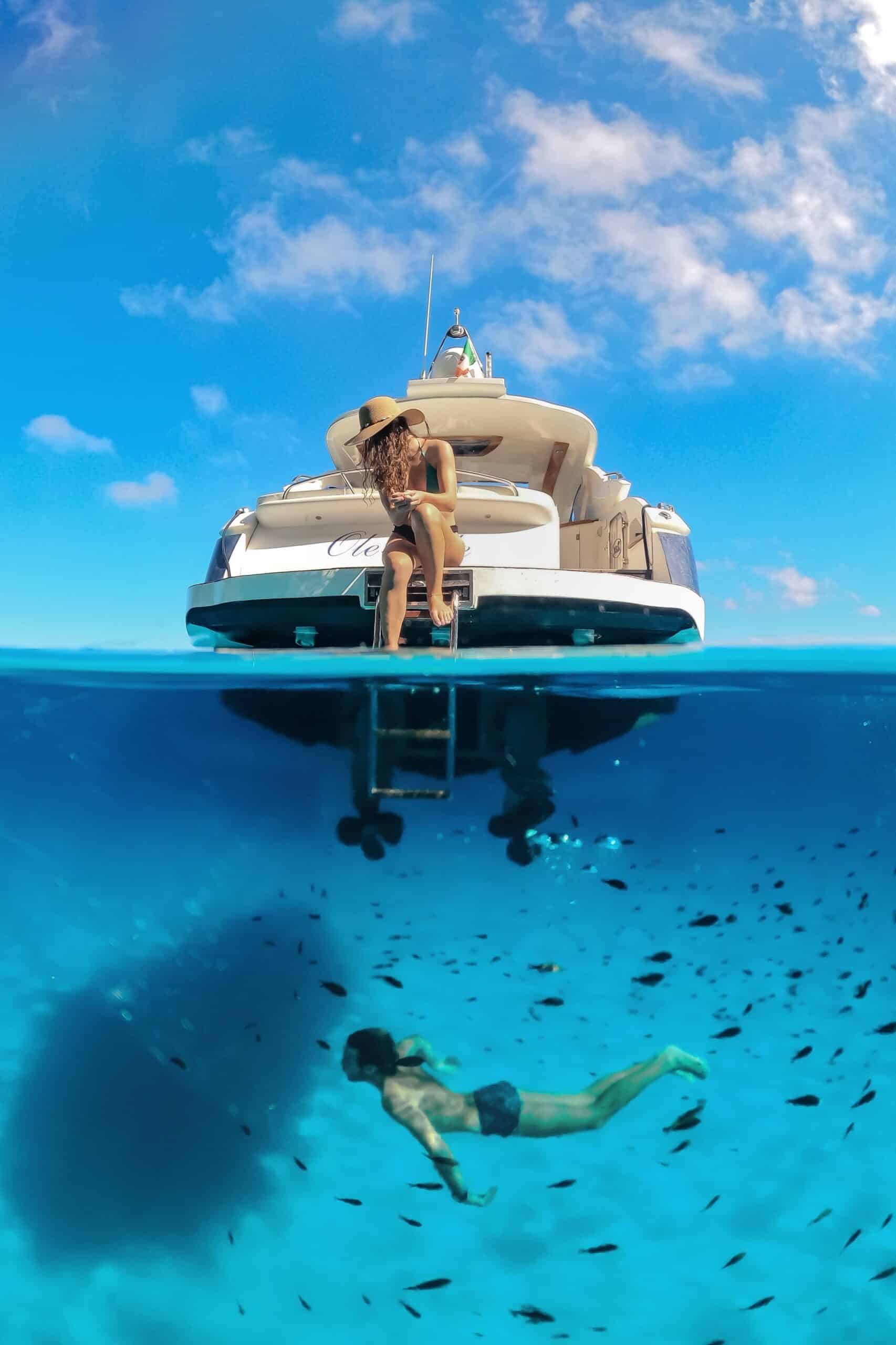 During the trip you will admire the very high spire of Pedra Longa, the majestic and wild Cala Goloritzé, the unforgettable Cala dei Gabbiani, the solemn (and famous for having been the home of the monk seal) Cala Mariolu, the magnetism of the Piscine di Venere and, last but not least, the splendid Cala Biriàla. A trip along beauty, in places where mountains and sea are inextricably linked. The only rule: any stops at the coves will be agreed at the time of booking.
On request, it will be possible to continue sailing and admire the beautiful Cala Luna and equally wonderful Cala Sisine.
LUNCH WITH A BREATHTAKING VIEW
Admiring the incredible sights around you while enjoying a delicious light lunch with the scents and flavors of the Ogliastra area, famous for the longevity of its inhabitants, is priceless! The breathtaking view will captivate your eyes while good food will tickle your taste buds. Soft snacks and soft drinks will also be available throughout the excursion.
The return is scheduled for 18:00 to the tourist port of Santa Maria Navarrese – Baunei. One thing is certain: unforgettable memories will be made. Make sure to take many photos, so you can relive them when the day is done!
On request, it is also possible to book a shooting on board and videos of your Baunei Coast tour. 
POSSIBILITY TO CUSTOMIZE THE ROUTE
Do you need a personalized itinerary, a better suited menu, stops in the coves?
Write us and we will see how we can meet your every request. Our reward will be your satisfaction!